May 22, 2017 | Category : Business tips, |
WHAT IS A FRANCHISE ?
A franchise is a collaboration between a franchisor and a franchisee: for a fee, the franchisee has the right to use the franchisor's business concept. But this cannot be just any concept: to be used as a franchise, the concept must be a tested and proven one.
Take note: a franchisee is not an employee. He/she is a partner who manages his or her own sales outlet. You manage the ordering, as well as the staff and customers: the franchisor can give you advice, but not instructions. And don't confuse franchising with trademark licensing, affiliation commission or cooperative/exclusive concessions.
Having your own business with a minimal risk, this is what franchising offers. The well-known brand and the expertise of the franchisor are your safeguard against gross errors that could jeopardize the future of the store or sales point. Mutual trust is at the heart of the relationship between the franchisee and the franchisor: a franchise agreement formalizes the obligations of both parties.
Why go for a franchise? What are the benefits for the franchisee?
The growing number of networks, their turnover year after year and the lifespan of franchised businesses compared to standard start-ups demonstrate each year that franchising is a business model that works.
Freedom to run a business, even without training.
You get the benefit of a brand name and a concept that work very well!
There are business concepts for every pocket. Whatever your background, you should be able to join a franchise network.
You have a support network at all times: you are not on your own; you receive logistical support and business advice.
Set up your own business whilst reducing the financial risk.
Contractual obligations of the franchisee
In return, the franchisee has certain obligations laid down in the franchise agreement, such as:
Duty of confidentiality
Royalties: each month, you will pay money to your franchisor
Compliance with given specifications when setting up the sales point.
How do you become a franchisee?
To become a franchisee, you need first to understand the franchise model, its benefits and obligations. Then choose your franchise network: check it out on internet (online franchise directories), participate in Franchise Expo Paris (every March, Porte de Versailles) and in franchise expos organized across France, or else inquire from the French Franchise Federation. Finally, you will need to draw up business plan (market research, profit forecast…).
Is opening a franchise difficult?
That depends on the brand you choose and the complexity of the business concept. Generally speaking, opening up a franchise requires no special skills and the start-up process is fast.
Our advice: choose concepts that are innovative or less well known to the general public. The better known a franchisor is, the stricter the selection process will be and the slimmer your chances of realizing your life's ambition.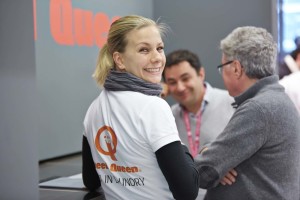 How much does a franchise cost? Can I join a franchise network without personal investment ?
There too, it all depends on the franchise concept, but you can join a network which has some capital of its own and which offers financing solutions for your project (in-house or through a bank). Choose your network, inter alia, according to your budget: €10 000, €15 000, €20 000… €50 000, €80 000, €100 000 or more. Opening a 200 room hotel or a self-service laundry involve different costs in terms of energy, time and money! There will always be a franchise within your means, even if your budget is tight.
How long will it take to open my franchise?
One year should be sufficient time to prepare for the opening of your sales point. First, you must find the best possible location: the number 1 key to success for any business, whether that location is a shopping center, a shopping street, a university campus… In general, the franchisor assists you with this stage, during the preparation of the business plan.
Can I open a franchise without any previous experience?
Some concepts require experience or specific training. A user manual and expert advice could be sufficient to get you started. At most you will receive initial training and ongoing training… in other words, you can open a franchise without experience, with some exceptions, such as in the case of opticians (an official diploma is required).
The most promising business sectors
Franchises exist in almost all areas of commercial activity: there are more than 1 600 networks all across France. There are two main branches of sectors:
The traditional sector: even though historians sometimes refer to franchises from the Middle Ages, they actually date back to the 1970s. Among the earliest companies to launch a network concept were hotels, supermarkets, restaurants, manufacturers of home and personal equipment and hair salons.
The growth sector: these are areas that have registered a high growth rate over recent years, such as fast food, laundromats and dry cleaners, personal services. Just walk down any shopping street and you will spot the big franchise names and see just how much business development networking is booming.
Opening a franchise in Europe
Franchise legislation varies from one country to another. However, there is a European Code of Conduct which provides a comprehensive overall framework. As for the Doubin Law, this governs franchise contracts in France, including the duty of French franchises to provide the franchisee with pre-contractual information. This transparency ensures that the franchisee is properly informed prior to signing.
Franchising in France
53 billion turnover in 2015 (a figure which increases further each year, in spite of the present crisis)
69 000 franchises in 2015!
75% of franchisees were previously employees.
42% of networks have overseas outlets
83% of franchisees are planning to continue keeping their business within the network
34 franchise networks in 1971, over 1 600 franchisors today
Franchising in Italy
Franchising networks in activity 2008 / 2015 : +15,2%
Stores 2008 / 2015 : +4,6%
Invoicing 2008 / 2015 (millions €) : – 2,7%
Invoicing 2014 (millions €) : 23 221
Invoicing 2015 (millions €) : 23 306
Jobs 2008 / 2015 : +4,9%
Jobs 2014 : 186 507
Jobs 2015 : 187 888
Franchising in Spain
Number of brands in 2010 : 1053
Number of brands in 2015 : 1114
Number of stores in 2010 : 65 787
Number of stores in 2015 : 56 698
Jobs in 2010 : 366 648
Jobs in 2015 : 341 966
Invoicing in 2010 : 19 167 millions €
Invoicing in 2015 : 18 667 millions €
Since 2013, the economy got better.
La franchise in Germany
Invoicing 2012 (millions €) : 87 000
Invoicing 2013 (millions €) : 91 000
Invoicing 2014 (millions €) : 95 000
Invoicing 2015 (millions €) : 99 000
Main franchising exhibitions
Dozens of exhibitions are organized all over France throughout the year. The same goes for neighboring countries. Remember that entrepreneurial opportunities extend overseas and that many concepts can be very easily exported.
Why attend a franchise exhibition?
FRANCHISE EXPO PARIS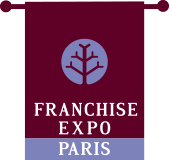 From market research through business models to marketing strategies, all the key areas for entrepreneurial success are addressed. During the few days of an exhibition, you can train, define your business project and join a network, meeting with sponsors and experts in specific fields.
Of all the franchising exhibitions, Paris Franchise Expo is the oldest and the most renowned franchising show in France. Created in 1982, every year it brings together hundreds of exhibitors and attracts no less than 30,000 visitors. For discovering new concepts and joining a franchise network, nothing beats a franchise exhibition: Franchise Expo is held every year at Porte de Versailles.
EXPOFRANQUICIA MADRID
Organized annually by Ifema in Pavilion 7 of the Feria de Madrid, Expofranquicia is the meeting point for franchising in Spain. More than 570 stores participated in the last edition and more than 20 business sectors were represented.
By the end of 2016, there were already more than 1 200 networks in Spain, with 70 541 brands accounting for 268 986 employees. Network turnover in 2016 increased by 1.9% over 2015
deGUT -BERLIN

DeGUT was established in 1985. Today it is the largest entrepreneurial exhibition in Germany, a must-see in Europe for project managers and anyone interested in learning about new business concepts.
DeGut attracts over 6,000 visitors and 150 exhibitors every year. About 30 seminars and workshops are organized on topics that can vary from funding of start-ups, the legal aspects of starting a business to franchising.