April 25, 2016 | Category : Events, News, |
SPEED QUEEN PROMOTES INVESTMENT OPPORTUNITY FOR SELF-SERVICE LAUNDRY BUSINESSES IN ITALY
The world's biggest commercial laundry business – Alliance Laundry Systems – will be at Salone Franchising 2014 to promote a new franchise investment opportunity for Italian entrepreneurs to create their own self-service laundry business under the global 'Speed Queen' brand.
Speed Queen is America's largest commercial laundry brand, with an established reputation for reliability proven in thousands of existing self-service laundry businesses around the world. It is now harnessing both its technology and experience to deliver an investment opportunity in selected countries throughout Europe.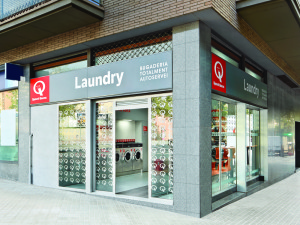 And it is already proving a success, with the opening of the first two stores in the Via Della Scala and the Via Fra' Giovanni Angelico in Firenze, a further store in the Via Milazzo in Roma, and a network of stores appearing across Europe in Spain, France, Germany, Poland, Portugal, the Czech Republic, Croatia, Slovenia and Austria.
A self-service laundry presents a very different opportunity from 'traditional' franchise investments that focus on fast food or retail: it does not involve the management of perishable goods or onerous stock issues, and because the operation is 'self-service' the number of staff required is minimal, which also reduces the amount of time an owner needs to spend on the business.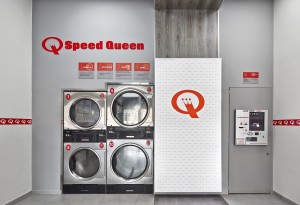 Indeed based on an existing model, owners only need to spend on average 14 hours per week on site, primarily to collect the cash, manage the accounts, and oversee any required servicing or maintenance work. The amount of specialist knowledge required is also minimal, beyond having the skill to recognise an investment opportunity that delivers steady and predictable returns, and that is effectively 'recession proof' since demand is ongoing. Unlike other comparable investment opportunities, there are no ongoing royalties or commissions to be paid.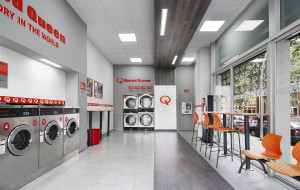 Rocco Di Bari, Senior Vice President EMEA for Alliance Laundry Systems, says that the opening of the first two stores in Italy earlier this year is a promising start: "Over the next four years our ambition is to build a network of more than 1,500 new stores across Europe, working with investors who are looking to escape the 'traditional' world of work and make more productive use of their time," he says.
"A self-service laundry may not be the first on the list of potential investment opportunities, but the potential benefits are substantial."
A Speed Queen branded store will suit somebody looking for a business opportunity that presents strong returns and a stable cashflow but that requires limited investment in time. It may be ideal for those looking for a full-time investment opportunity, especially someone who might be looking for a career change and those with a cash sum to invest, or someone considering retirement that wants to supplement their income.
For more information, you can visit us at Salone Franchising Milano from 7 to 10 November (hall 2 booth A26-B25) at the Fiera Milano or you can contact us.