May 8, 2017 | Category : News, Press Release, |
OWNERS OF VACATION RENTALS: PUT YOUR TRUST IN PROFESSIONAL CLEANING
Community platforms have revolutionized retailing and client interaction. Airbnb is amongst the most famous examples of this revolution. Owners can easily rent their room or apartment to an individual. Although this e-commerce is informal and often friendly in nature, rental management between individuals remains nonetheless a business.
A high-quality service
Most bookings are made online, based on the photographs, the real estate notes and the comments left by previous tenants. As the owner, you must provide impeccable service, comparable to that offered by 3 star hotels.
This professionalization of the service is a widespread phenomenon which puts owners in competition with each other. Essential services include, amongst others, bedding and household linen: these must be clean and should be changed before each rental.
The following may interest you: Tips for removing stains and laundering linen.
Save time and money
Washing your household linen in a Speed Queen laundry is a guarantee of quality, but it's also a way to save time and money: wash and dry all your household linen (up to 20 kg per wash-dry cycle).
The speed and reliability offered by Speed Queen are valuable, especially during high season, when one tenant succeeds another at a steady pace. So you need to keep up, whilst also maintaining the quality of the linen in the long term.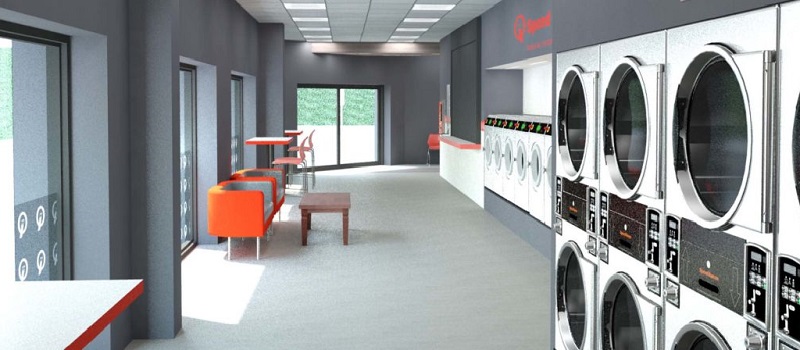 The Speed Queen label
A cult name in the United States, Speed Queen is a century-old brand and a cut above the rest in the laundry sector. Known for the durability of its machines, Speed Queen is also the only brand to equip its laundromats with its own machines. This experience is your guarantee, a label of quality.
Locating a Speed Queen laundry
To find the nearest laundry to your holiday apartment or vacation rental, check the Speed Queen Laundry Locator. You will find a sheet detailing the opening and closing times, machines capacity and prices at each laundry.
For more information on operating the machines, see our article How does a Speed Queen laundromat work?