November 20, 2018 | Category : Events, News, |
Alliance Laundry Systems underscored its world-leader status in commercial laundry with products showcased at Expo Detergo in Milan in October. The show, held every four years, is the world's largest commercial-laundry focused trade show. Almost 21,000 attendees from 113 countries attended this year's four-day show.
"While the commercial laundry environment remains highly competitive, visitors to the Alliance Laundry Systems booth saw our company's steadfast commitment to develop technology and complete laundry solutions that set it apart from competitors," said Christophe Sisternas, vice president of marketing international for Alliance Laundry Systems. "We are introducing our customers and distribution partners to the intersection where technology meets laundry business needs."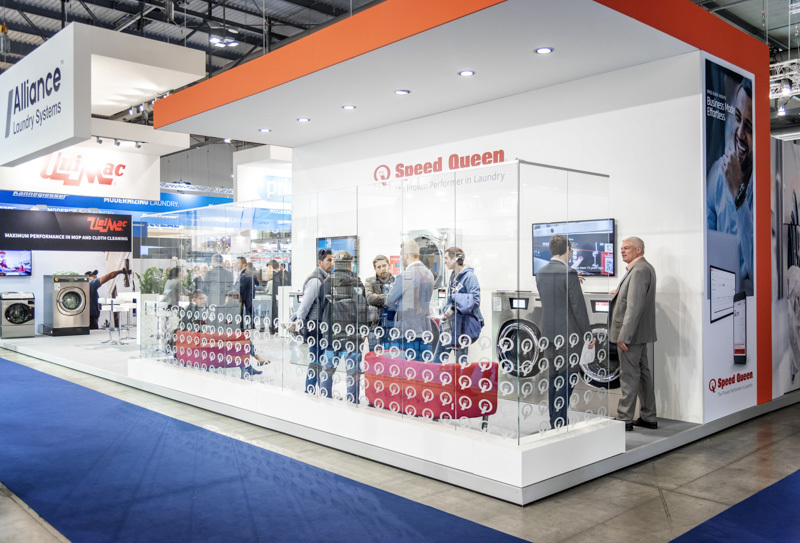 One of the highlights of the Alliance exhibit space was Speed Queen's turn-key solutions for vended laundry owners, featuring new Quantum Touch controls and Speed Queen Insights – the industry's first total business management ecosystem. Speed Queen Insights gives owners unprecedented access to all operations and machine information, in addition to offering a mobile app payment system for greater customer convenience. Combined with the ease of use of new Quantum touch controls, for both consumers and service operators, this was received as an excellent business proposal for laundromat businesses.
"Through the combination of our product range, systems and technology displayed at the show, Alliance Laundry Systems strengthened our position as the premium player in the commercial laundry market," Sisternas said. "Visitors to our booth space were impressed with the innovations we introduced to them."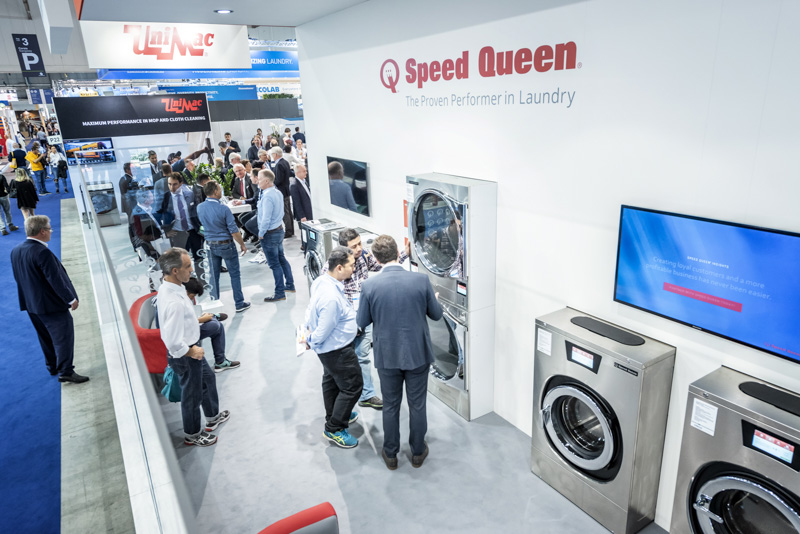 To learn more about Alliance Laundry Systems and its brands, visit alliancelaundry.com.